Visit us at the world's leading trade fair for the fire and rescue services, civil protection, safety and security.
INTERSCHUTZ 2022 is getting closer
We're counting the days until Interschutz 2022: The world's largest firefighting trade show is getting closer. It's been a long dry spell and we look forward to welcoming you back in person in Hanover.
With preparations in full swing, a lot is in motion at the FireDos booth. Take control and start an extinguishing operation at our demo miniature extinguishing system. See our extinguishing monitors in action: Our M1 extinguishes automatically coupling with an infrared early fire detection System. See for yourself our proportioning systems are not only reliable, but can also be conveniently monitored remotely – live at our booth C25 in Hall 13.
Explore our latest extinguishing solutions:

Proportioning systems with remote monitoring function for remote maintenance
New FZ1000 proportioner for fire trucks

Infrared early fire detection with M1 monitor for automatic extinguishing
Demo system with proportioner, monitor and sprinkler
DZ1000 portable proportioner, also to fight wild fires
Explore the functional capabilities of various FireDos monitors and nozzles
... and much more.
Remote maintenance: Proportioning systems with remote monitoring for ease of maintenance
Checking the functionality of foam proportioning systems requires checking the proportioning rate of proportioning systems at specified intervals. Proportioning systems with remote monitoring function offer numerous advantages:
Safe monitoring system that eliminates human error causes
Checking and logging of the proportioning rate possible at any time
Optimized remote diagnosis
Reduction of service costs
Test our smart proportioning systems directly at our booth!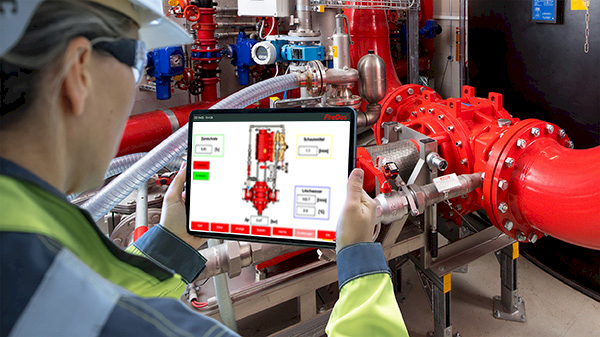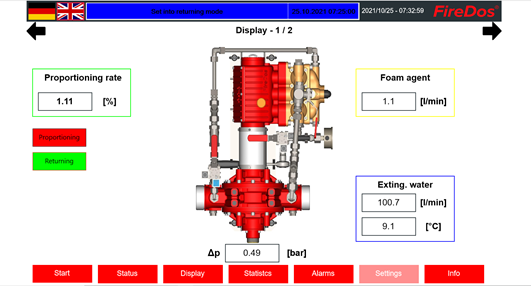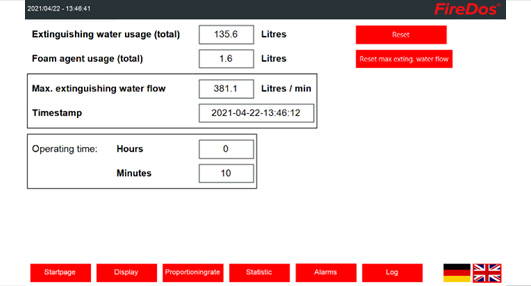 FZ1000: new proportioner for fire trucks
With the new FZ1000, the next evolutionary stage of proportioning systems is making its way into fire trucks. More robust, safer, more functional – the new FZ1000 GEN III features numerous improvements that make the generation of extinguishing foam in firefighting operations more efficient and convenient.
Drive is without external energy, independent of the on-board power supply.
Precise proportioning rate, independent of the pressure and delivery rate of the extinguishing water as well as the layout and course of the extinguishing water lines.
Also suitable for foam agents with medium viscosity.
No flushing necessary – foam or wetting agent remains in the proportioning pump
For all types of discharge devices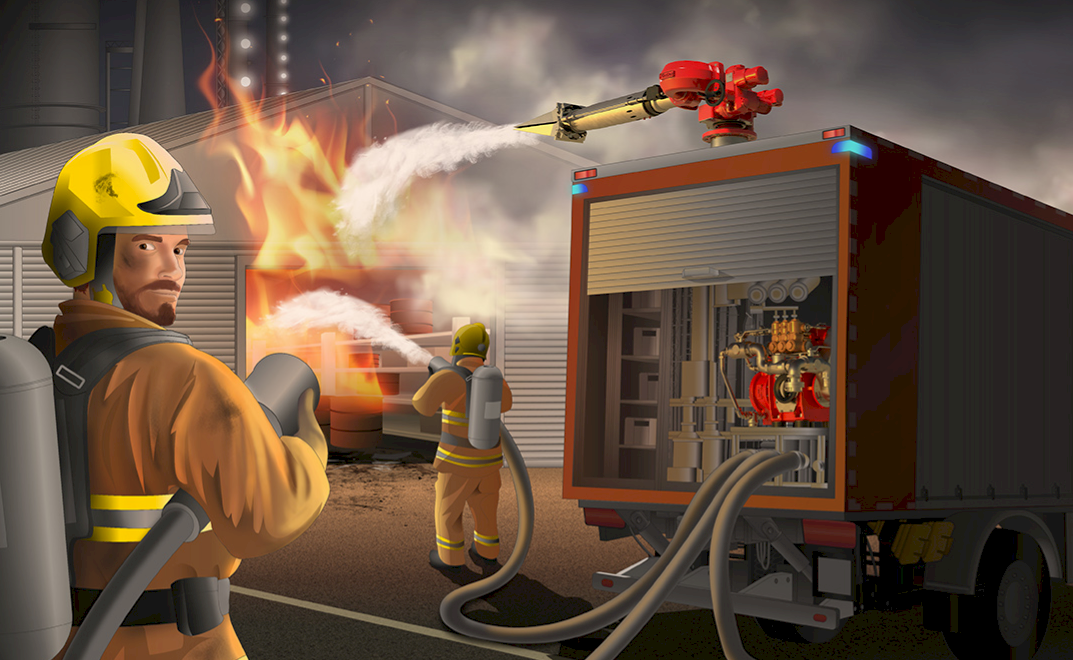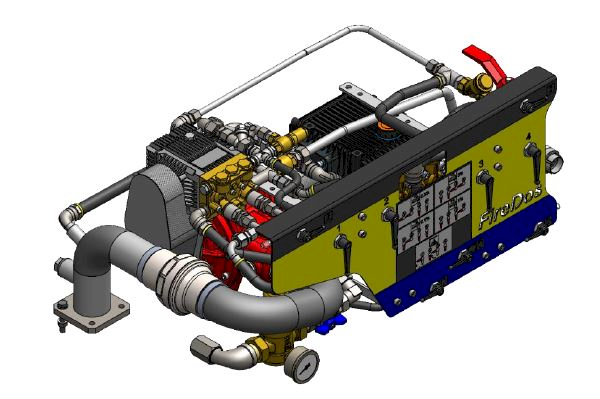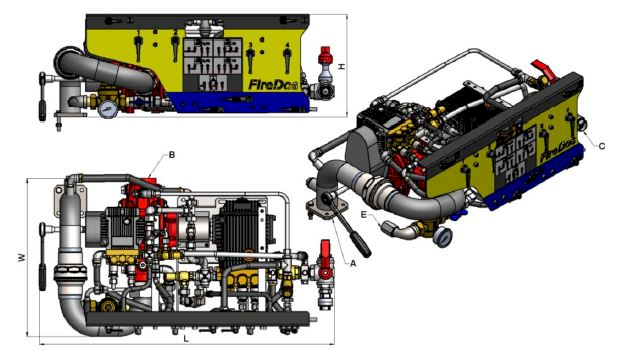 Infrared early fire detection with automatic extinguishing
Modern systems for early fire detection and automatic fire fighting offer great potential for keeping fire damage to a minimum. Through early detection and intelligent, pinpoint extinguishing, plant operators benefit from reduced plant downtime and optimized total cost of ownership.
With our M1 extinguishing monitor, you can experience automatic extinguishing by infrared early fire detection LIVE.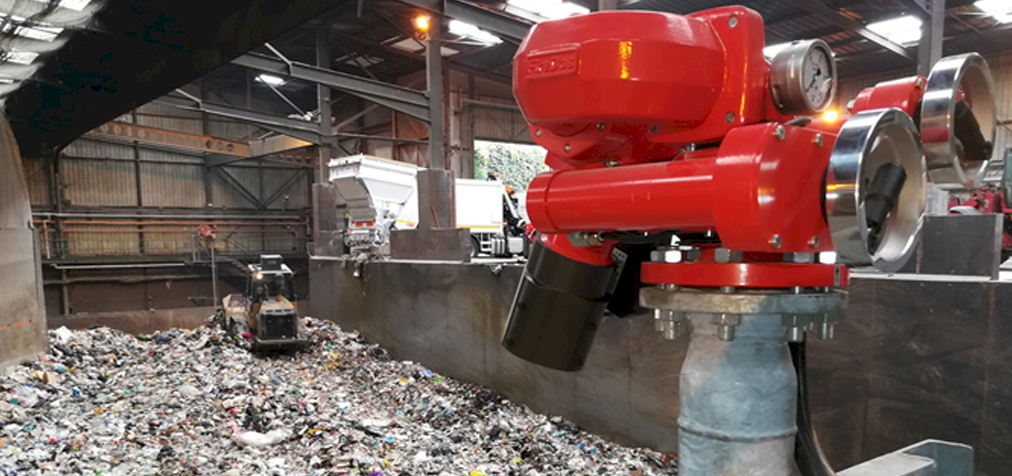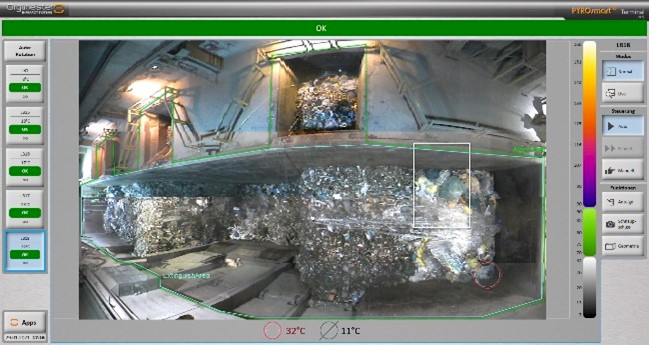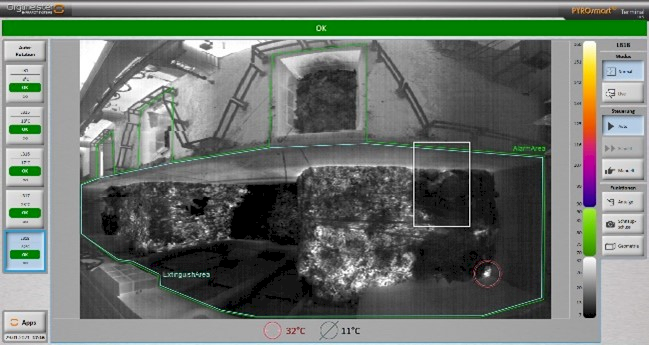 visit our booth: Hall 13, booth C25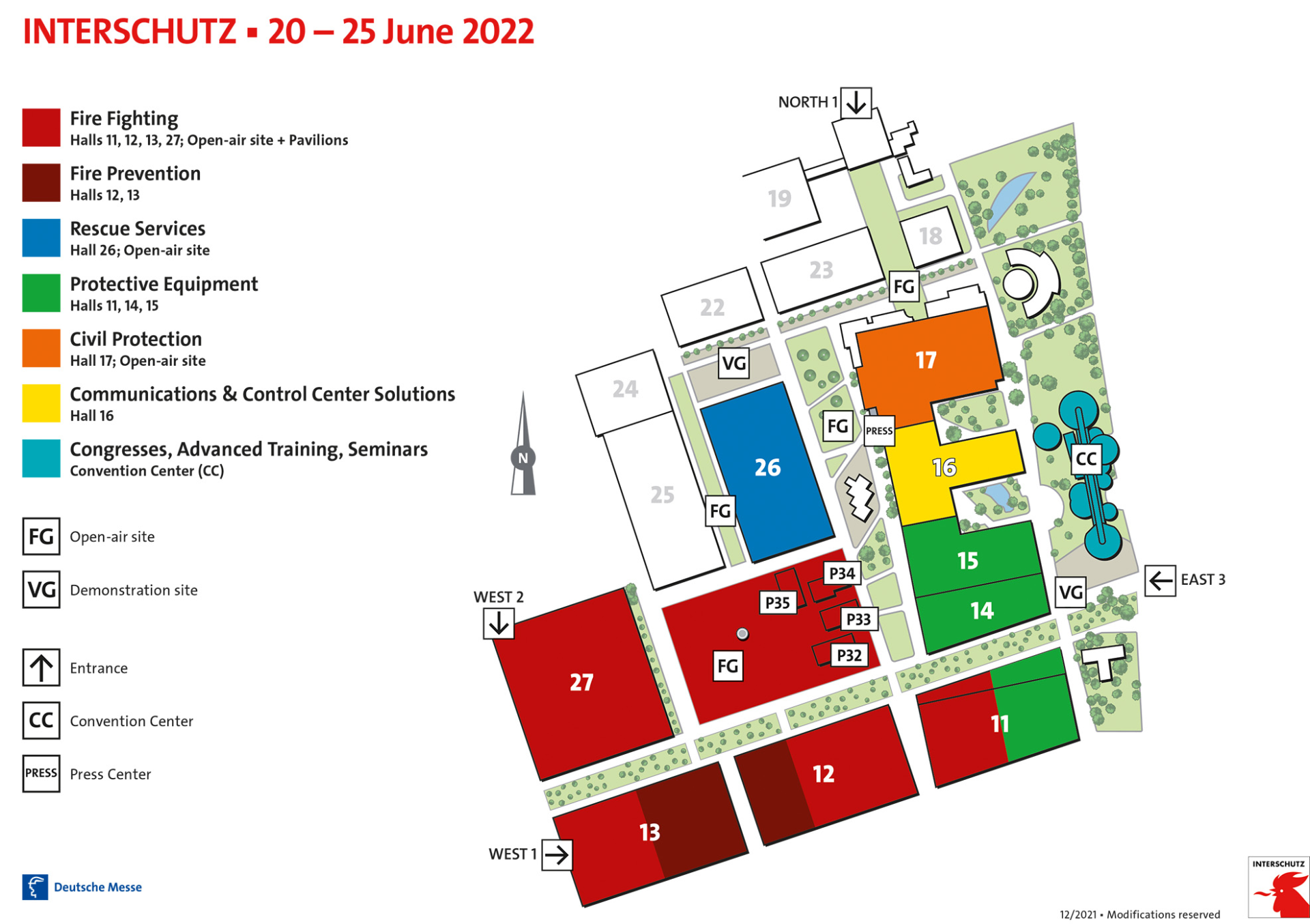 we look forward to meeting you!
ingo wosch
Director Sales Back Office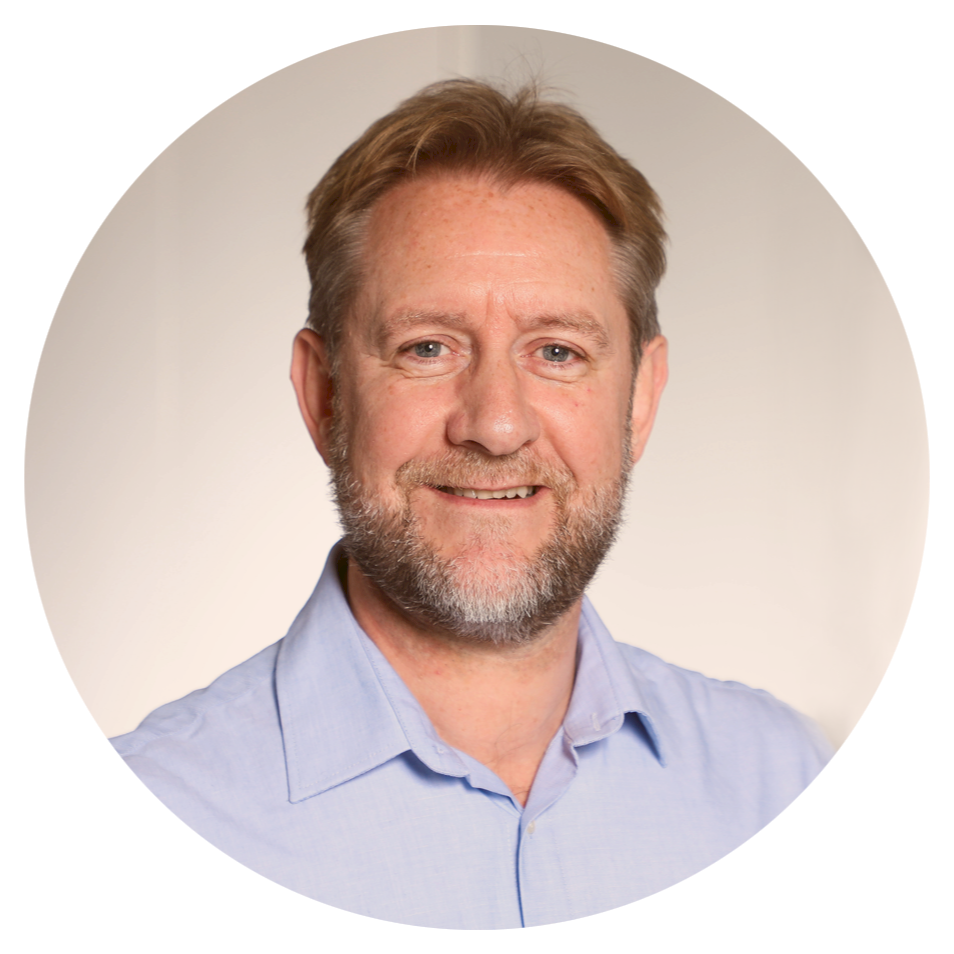 stuart phythian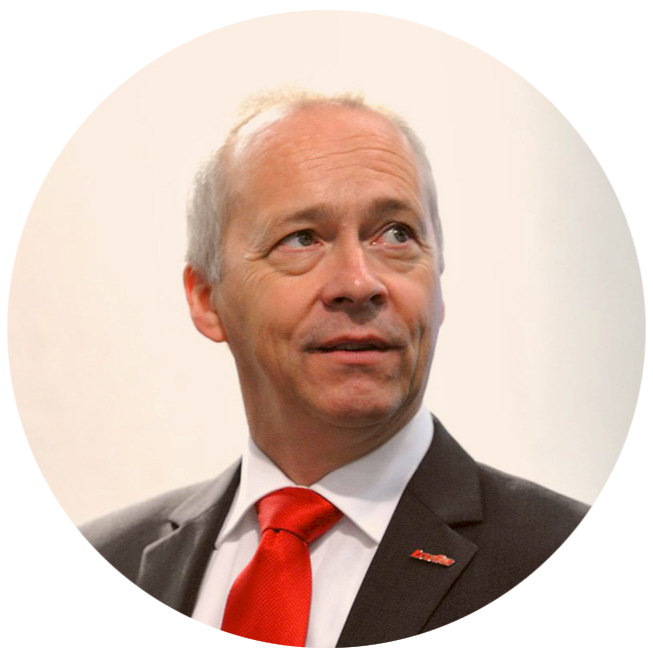 ingo weiss
tristan reitz
Market Manager Fire Brigades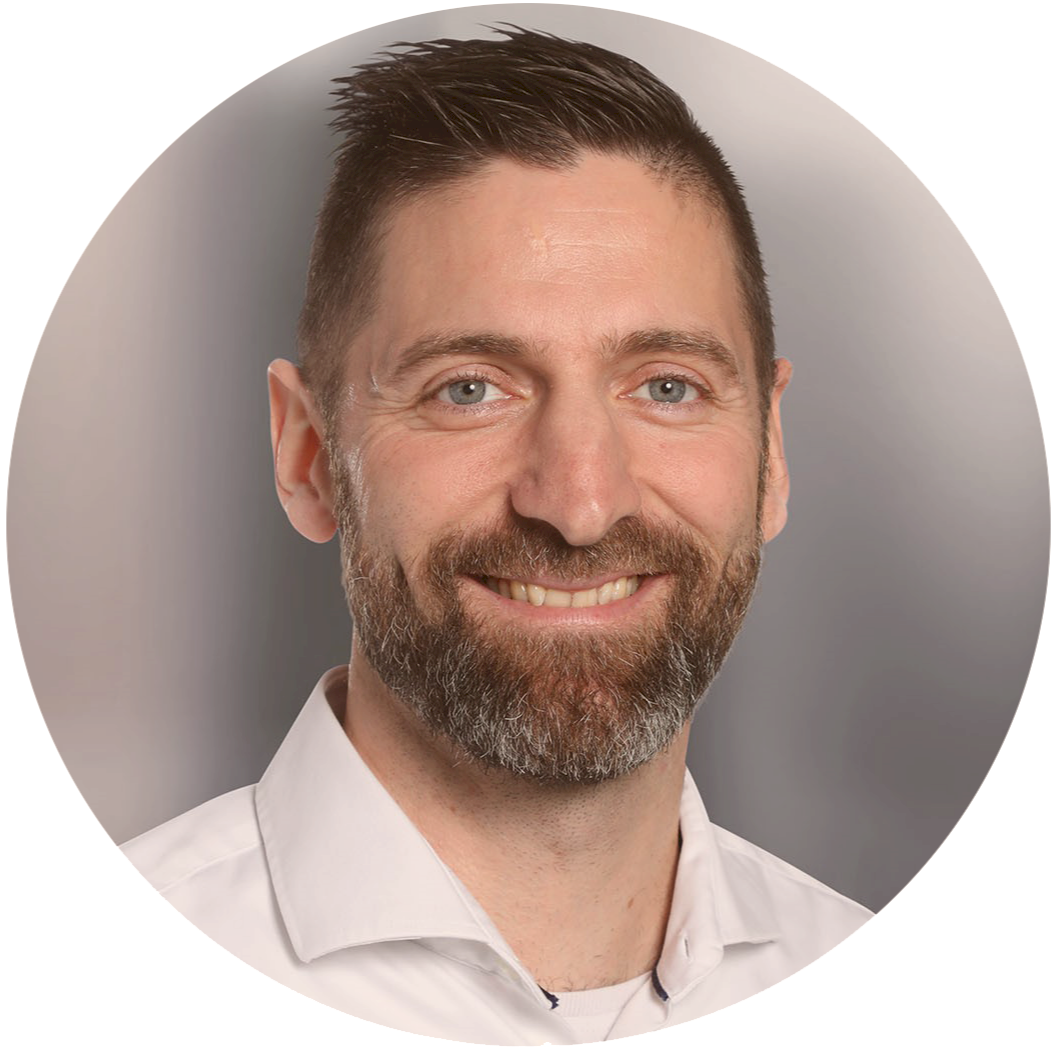 patrick limbach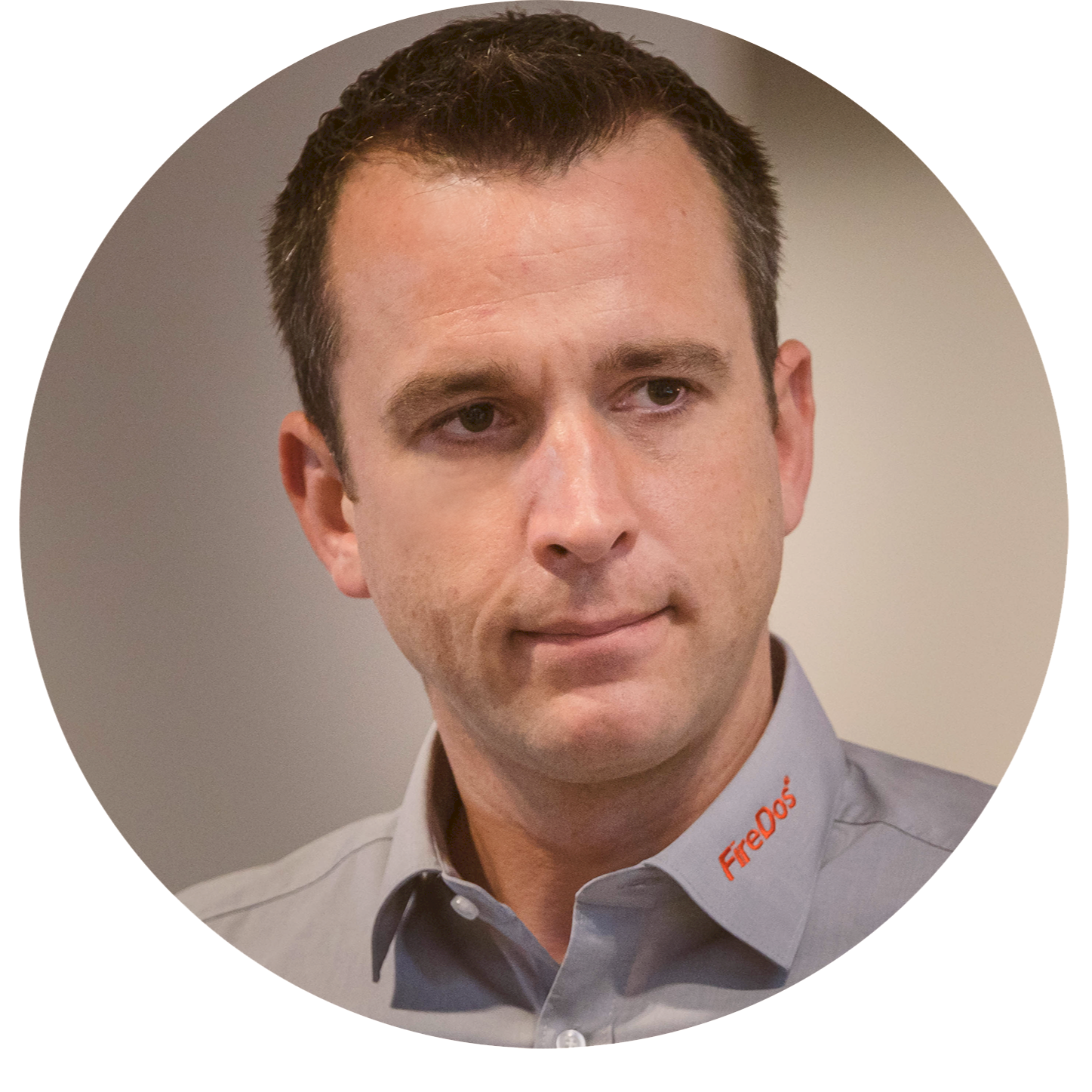 stefan kunerl