FD1000 proportioner, installed in an HLF 20

Cologne Fire Department relies on FireDos firefighting technology for new fire trucks
For quite some time, the Cologne Fire Department has had 20 new HLF fire engines and PTLF water tenders at its disposal now. 17 HLF 20 and 3 PTLF 4000 trucks were manufactured by the company WISS according to the individual requirements of the fire department and handed over, along with an instruction training for the firefighters. The vehicles used so far will be given to local volunteer fire departments.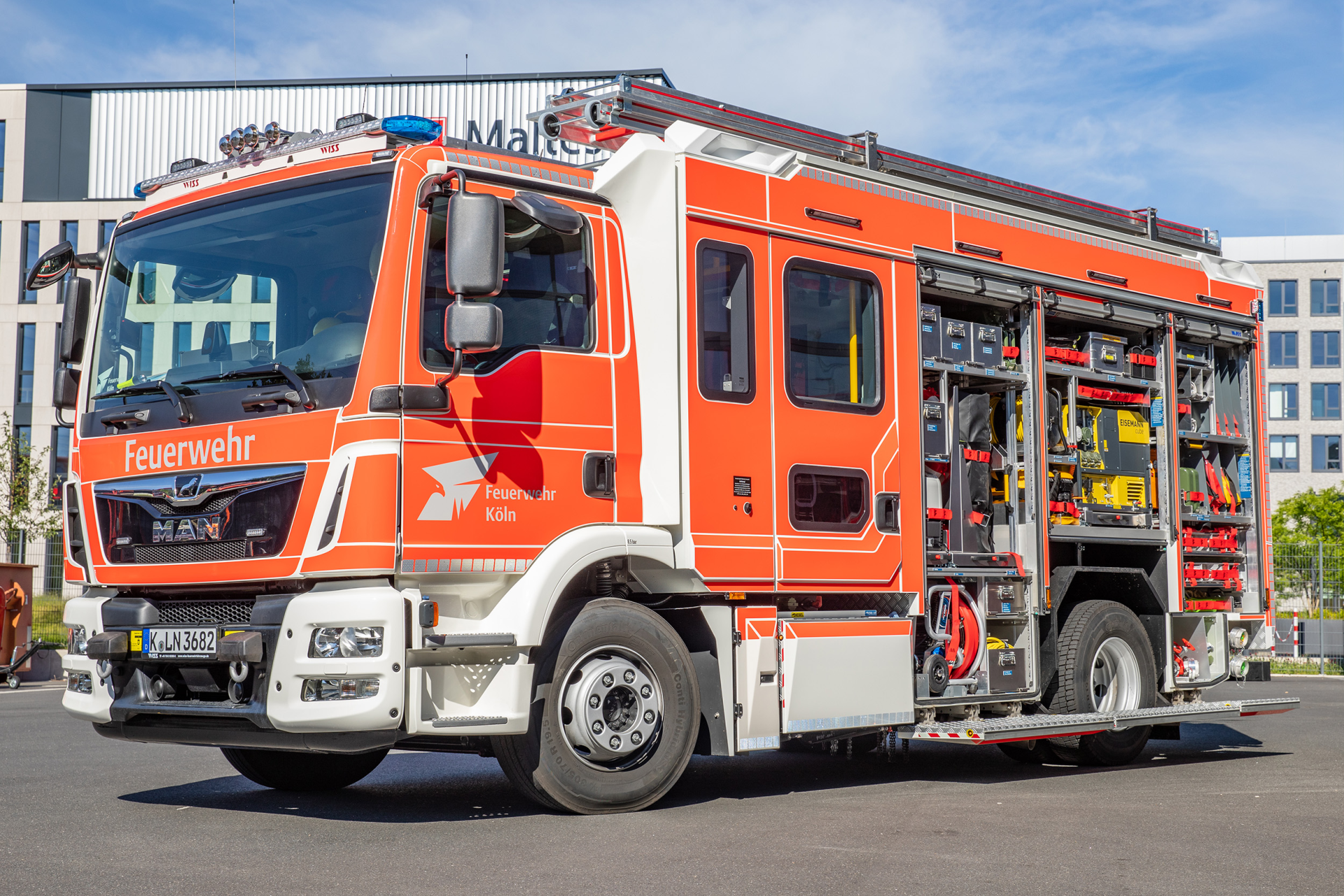 For small and large-scale firefighting operations: HLF fire trucks with proportioner for generating wetting agent and fire extinguishing foam
The new HLF 20 fire trucks impress with their well thought-out loading concept and simple intuitive operation of the fire pump. In order to produce extinguishing foam and wetting agent quickly and reliably, Cologne relies on a pressure proportioner made by FireDos. The FD1000 is capable of producing wetting agent at 0.1 % or a foam-water mixture at a 1 % proportioning rate from as little as 40 l/min. This way, the HLFs are equipped for small and large firefighting operations.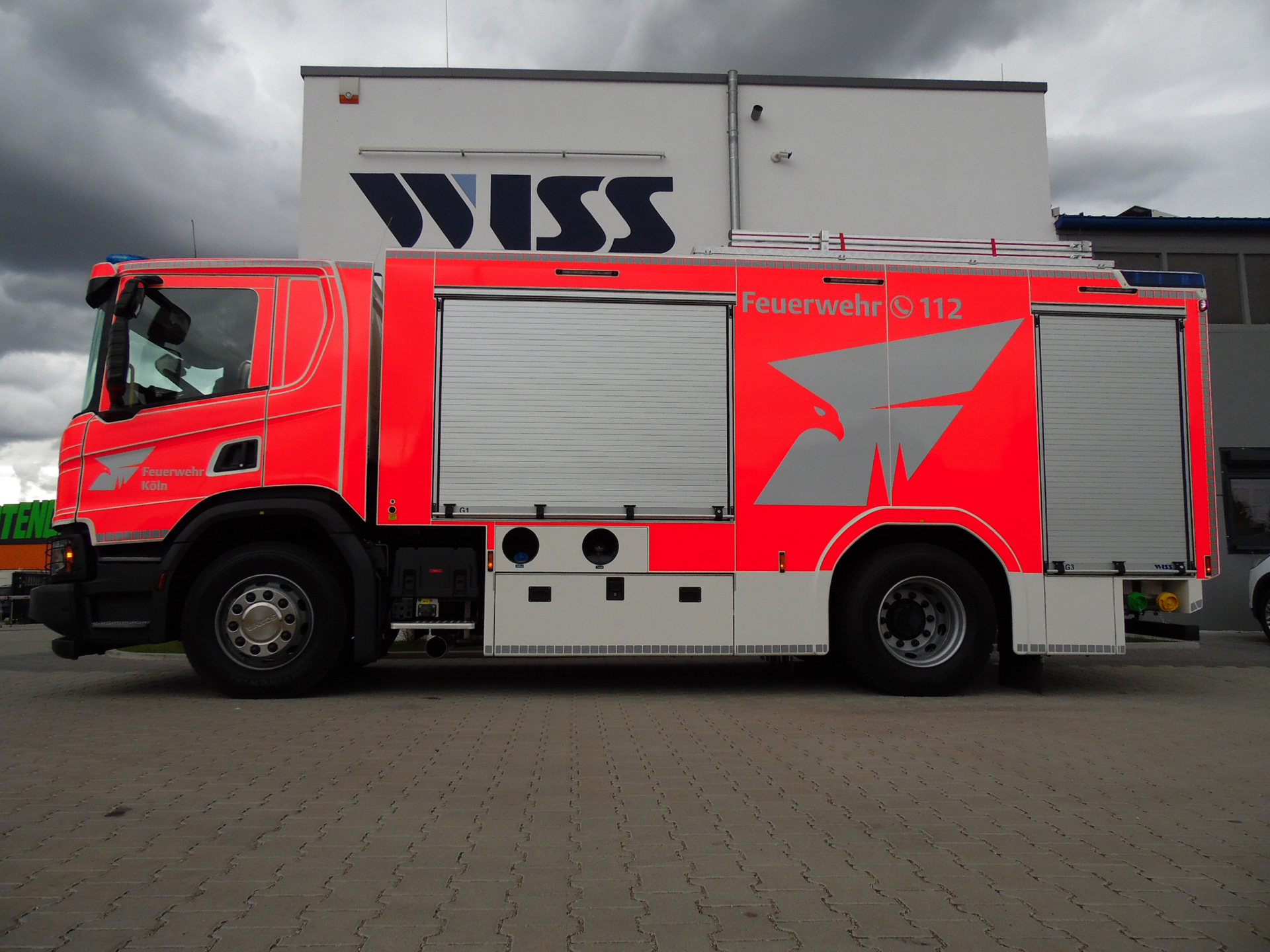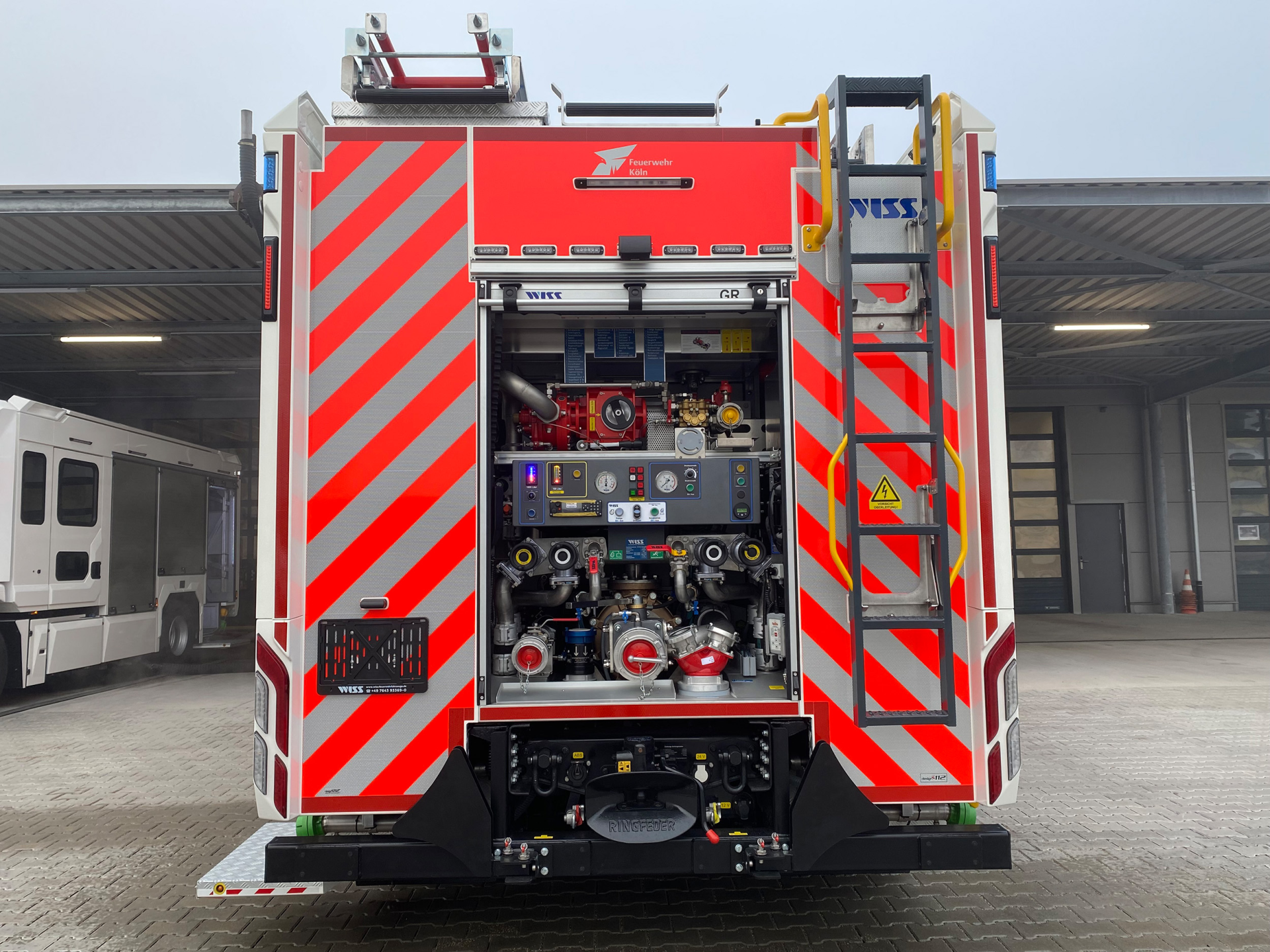 For large-scale operations or special situations: tank tender trucks with an FD2500 proportioner
For larger operations or special emergency/damage situations, the Cologne Fire Department uses the new PTLF 4000 tank fire trucks. 4000 l of water, 250 kg of powder and 200 l of Class-A as well as 300 l of alcohol-resistant foam agent can be carried in each vehicle. The foam agent is added here using an FD2500 proportioner from FireDos. Depending on the type of fire, the appropriate foam agent can be selected and proportioned via a pneumatic ball valve. The extinguishing foam is discharged via the B-size pressure outlets at the side or the fixed piped FireDos monitor with a folding joint on the roof.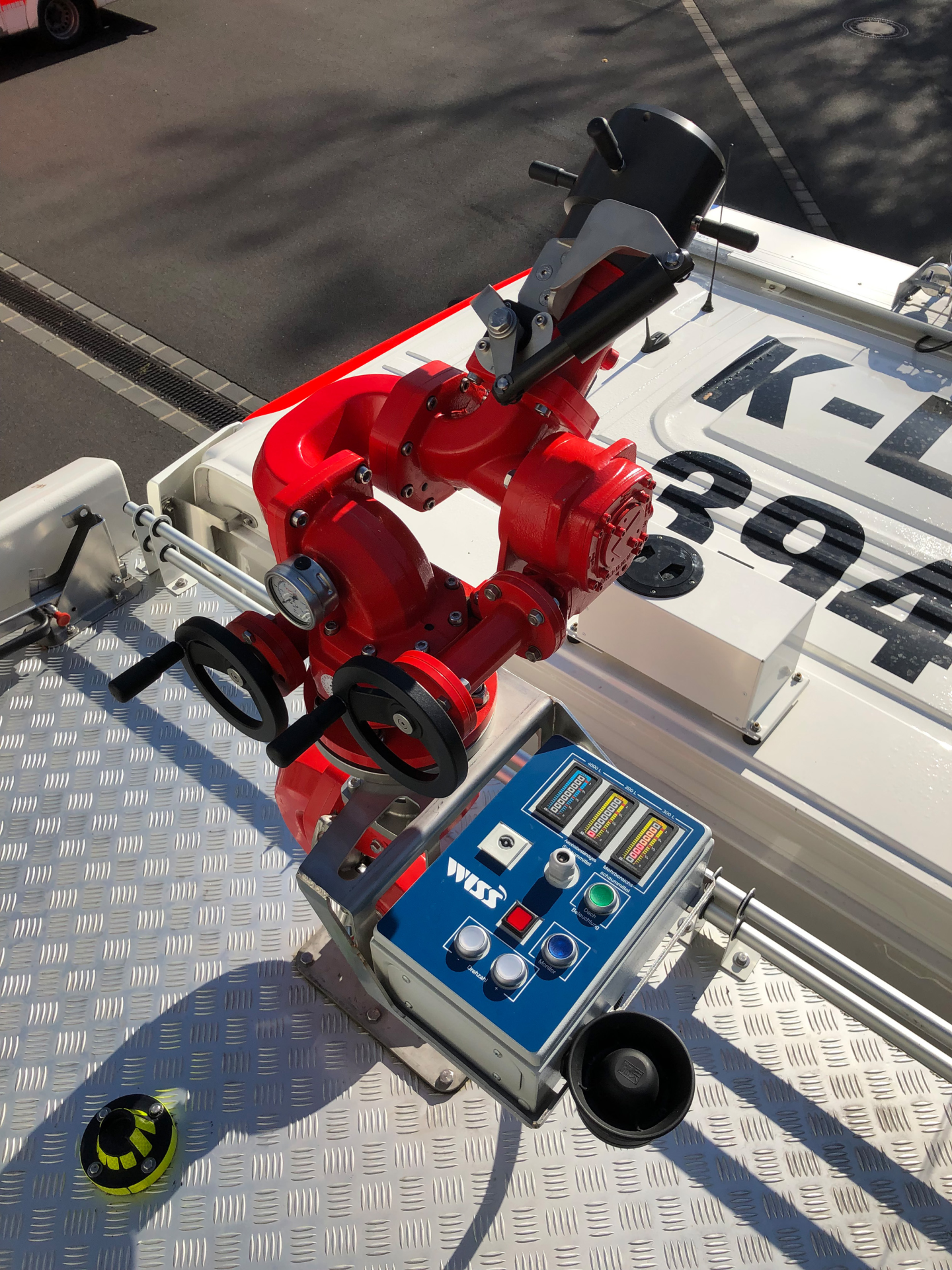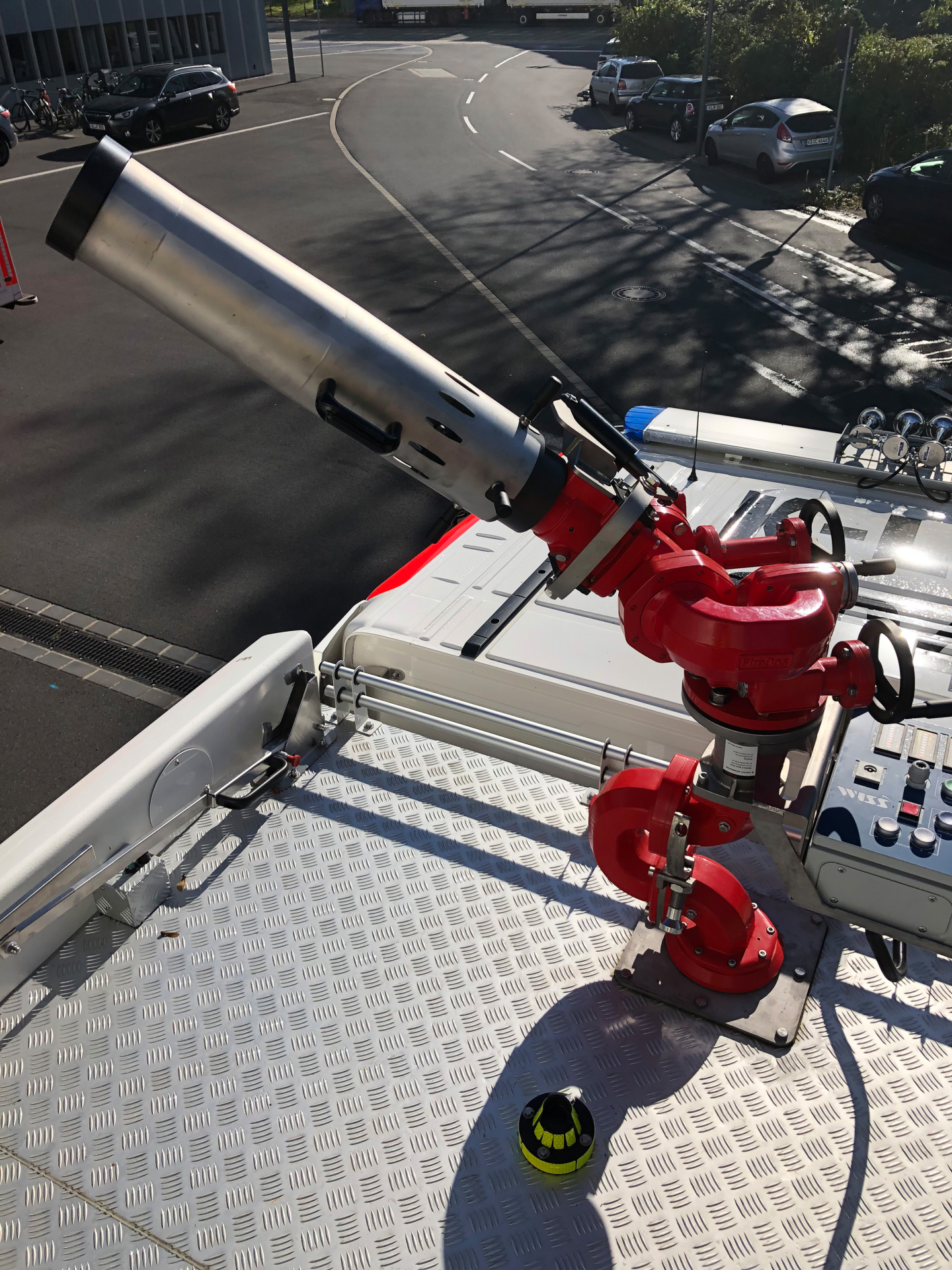 More distance to the source of the fire due to extended throwing range of the firefighting monitor
The FireDos M2 monitor selected by the Cologne Fire Department has a stepless flow rate adjustment from 500 - 2,500 l/min, which can be adjusted as required while the water is delivered. Thanks to the special Oval Flat Design, flow losses have been minimized and the throwing distance could be increased. Operation takes place by using self-locking handwheels. To achieve a stronger foaming, an additional foam pipe adapter can be attached.