Why use CAF in connection with firedos proportioners in ARFF?
Aviation has always been an industry with an increased potential for fire danger since powered aircraft have been used. Firefighting has an established history within this industry, since the first scheduled airline flights took place in the early 20th century. As with many large industries, governmental organizations take over to regulate.
The FAA (Federal Aviation Administration) was established as part of the US Department of Transportation in 1958 and in 1967 first minimum standards were developed through extensive research involving the NFPA (National Fire Protection Association) and the firefighting industry. Since then, airport and aircraft firefighting has evolved extensively. The rulings include the time that may elapse for the first and, where applicable, the follow-up vehicles to arrive at the fire scene as well as water and foam capacities and discharge rates. Beside rulings the technology used at airports has differentiated significantly from regular equipment.
What is an ARFF?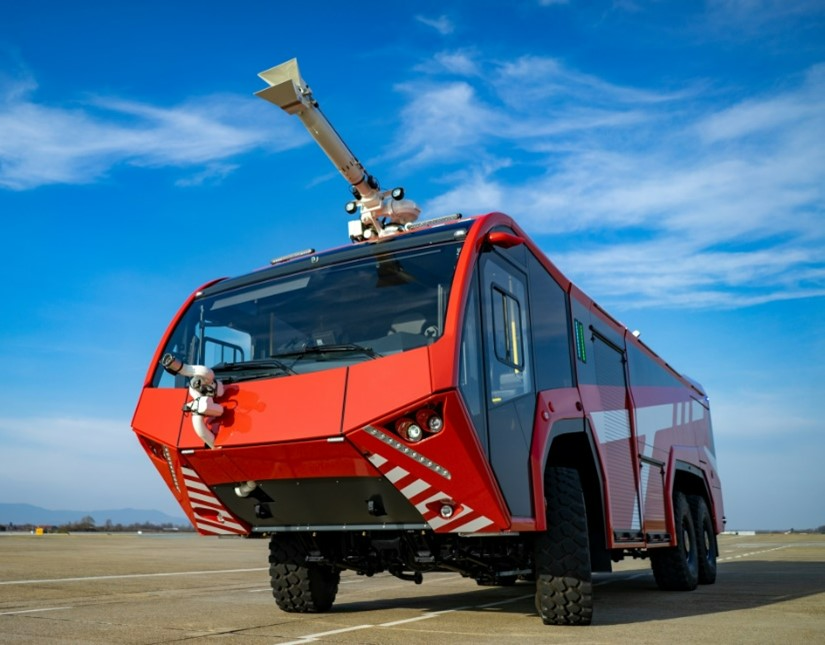 ARFF (Aircraft Rescue Fire Fighting) vehicles or trucks are extremely powerful to achieve good acceleration and high speeds and are designed to be able to negotiate rough terrain. They are equipped with high-capacity pumps and carry significantly larger amounts of water, large quantities of foam concentrate and possibly clean agents or dry chemicals compared to conventional firefighting trucks. They are fitted with roof and bumper firefighting monitors and commonly have high reach extendable turrets with piercing nozzles.
What is CAF?
Foam for firefighting purposes is made from three components:
water
foam concentrate
air
Water and foam agent are mixed in a very precise ratio. This mixture will make up a premix, which will generate foam once it is aspirated with air.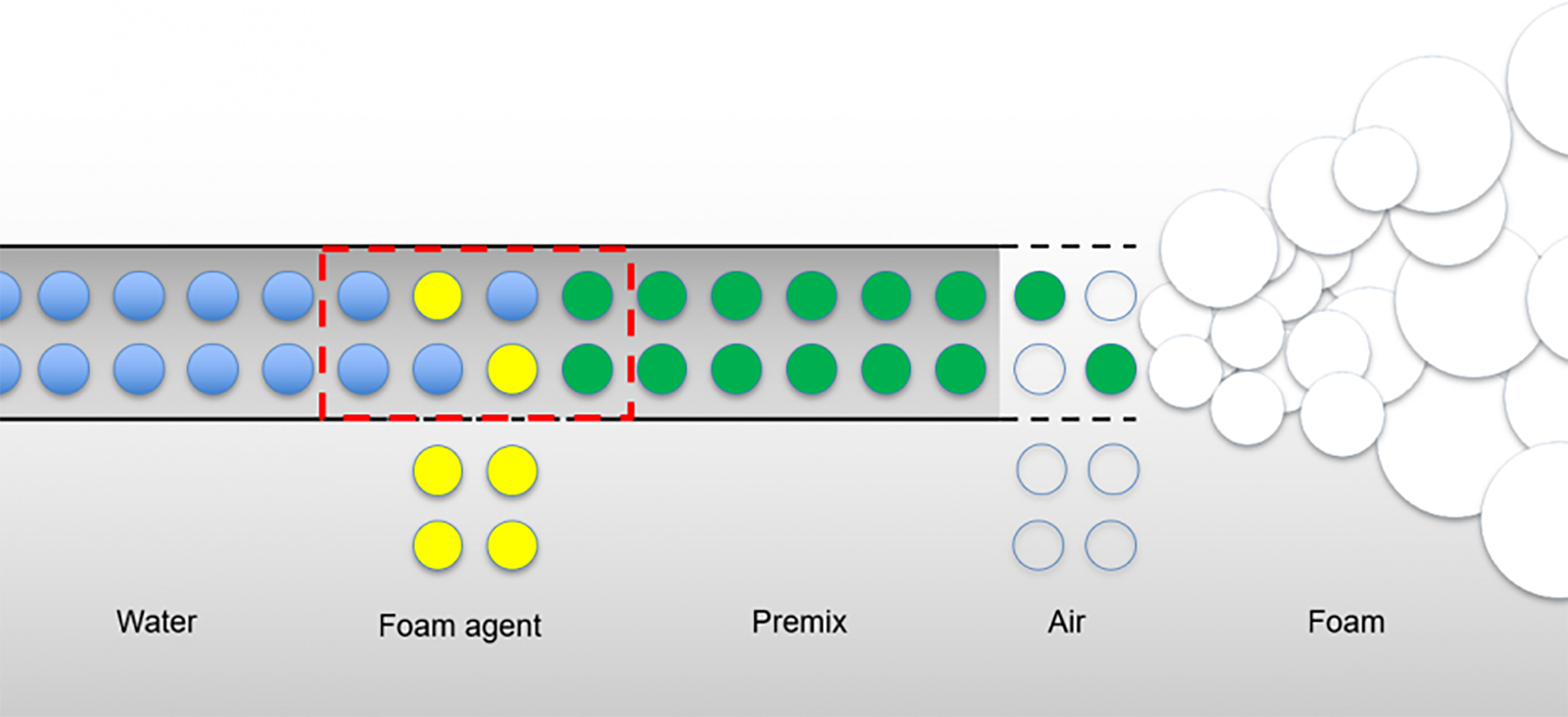 CAF (Compressed Air Foam) is a unique foam making process that produces a homogenous finished foam of micro size bubbles. This foam making process will use either compressed breathing air or nitrogen gas. Compressed air and premix (foam/water solution) is brought together in a device known as a mixing chamber. In the mixing chamber the transition from liquid to foam takes place. In a CAF system an engineered finished foam is produced in the mixing chamber that is designed specifically for an applicator.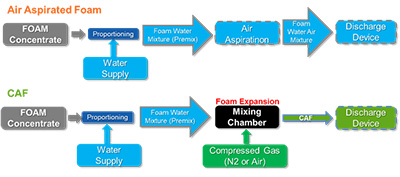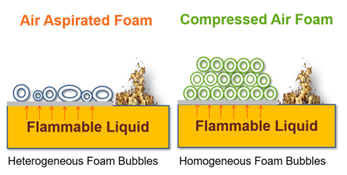 With a CAF system foam of a specific foam density can be generated. The foam quality of CAF is much greater than any other foam making process. CAF is a higher quality finished foam that gives fast control and extinguishment of fire with strong reflash protection. Vapor suppression with CAF is longer and more secure than with traditional foam making process.
The structure of the generated foam is more homogeneous.
The much denser and stronger foam blanket delivers improved extinguishing properties such as

Better back-burn resistance
Higher prevention of a reliable emissions of flammable gases
Higher prevention of a reliable intrusion of air to the flammable liquid
Enhanced cover of the flammable liquid
Longer hold time
Excellent adhesive properties on surfaces
CAF is incorporated in NFPA 11 in chapter 8. The application rate in GPM/Sq.Ft. for instance for hydrocarbon fluids is 0,3 for water, 0,16 for conventional foam and 0,04 for CAF. It can be utilized with AFFF, AR-FFF as well as fluorine-free foam concentrates. The most common applications are for solid metals, hydrocarbon liquids and polar liquids and solvents.
The CAF system from ACAF Systems is FM approved under FM5136.
Recently LASTFIRE conducted large scale fire extinguishing tests in a 6 m x 50 m test pit.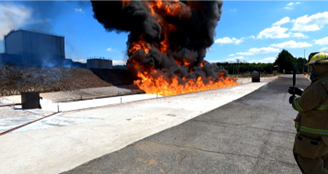 At the tests it was seen that CAF can outperform traditionally made foam by a factor of two to one, twice as quick with half the required foam/water solution. Using different next generation, fluorine free foam concentrates the recorded results showed that it was able to control and extinguish the fire in half the time using half the amount of foam concentrate when using CAF on a class B fire of gasoline. The same fire test run using the traditional foam making method did take twice as long to extinguish the fire while using more than twice the amount of water and foam concentrate.
Why use CAF on an ARFF truck?
As indicated above, the main aim for an ARFF truck is to be at the fire site in a minimum amount of time and to control and extinguish the fire in the fastest time possible utilizing the limited amount of firefighting water available. Speed in getting there and controlling the fire is most critical. In addition to speed to control the fire CAF will reduce the amount of premix (water/foam solution) required.
Considering the large-scale tests with fluorine free foam concentrates conducted by LASTFIRE, CAF will increase the firefighting ability to double that of a traditional foam application on an ARFF fire truck. In addition, when using fluorine free foams, the environmental impact, compared to AFFF foam concentrates, is significantly reduced.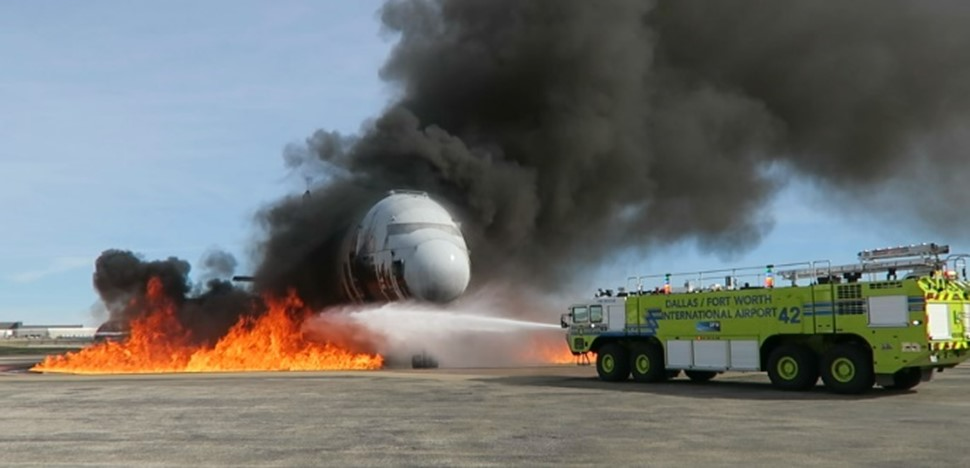 What is a water-motor-driven piston pump proportioner?
A proportioning system is a device designed to mix a foam concentrate to firefighting water in an exact ratio. The system consists of an atmospheric storage tank for the foam concentrate, a water motor installed in the extinguishing water flow line and a foam concentrate piston pump which is connected directly to the water motor. Water motor and piston pump form one compact unit. Upon activation of the fire pumps, rotation in the water motor starts. The direct coupling of the water motor to the foam concentrate pump affects immediate foam concentrate injection into the extinguishing water. If the flow rate changes, the amount of foam concentrate is immediately and automatically adjusted.
The advantage of the system is its independence from external energy sources as well as a precise and immediate foam concentrate proportioning regardless of the extinguishing water pressure or flow rate. Adjustment or calibration after installation of the system is not necessary since the water motor and the piston pump are volumetric devices firmly connected to each other. Foam concentrate refilling during operation is possible. The system is also capable of proportioning highly viscous foam concentrates.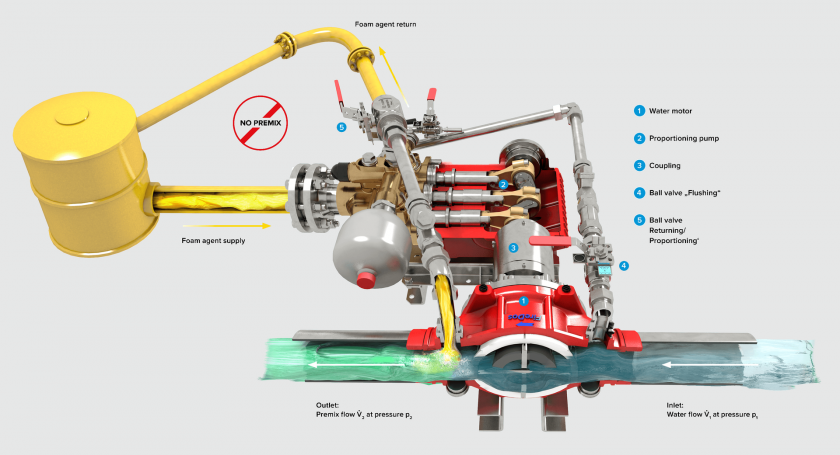 Every proportioning system must be activated for annual testing; however, with the water-motor-driven proportioning pump, as designed and supplied by FireDos, the delivered foam concentrate can be measured via a return line and injected back into the storage tank. The proportioning rate is calculated from the ratio of the extinguishing water and the foam concentrate flow rate. No premix is generated; and if the foam concentrate is passed back into the tank, no foam concentrate needs to be topped up and no premix must be disposed of.
Where is the advantage of using a water-motor-driven piston pump proportioner in an ARFF?
The main advantages of using a water-motor-driven piston pump proportioner in an ARFF truck do not differ from the advantages fixed firefighting installations are profiting from.
The system is purely mechanical – no electric power is required#
The proportioning rate doen't have to be calibrated as there is a fixed mechanical relationship between water flow and foam concentrate flow
The proportioning rate is constant over a wide range of flows and back pressures and not effected by turning various output devices on and off intermittently – there are no electronics that must adjust to new parameters
The system is designed for use of a wide range of foam concentrate viscosities – no recalibration is necessary when switching concentrates
The system has a compact and versatile installation
With the option of testing the proportioning rate without having to create premix or foam the system is cost-effective and environmentally friendly
Example of an ARFF that is refurbished with a CAF.
The following example shows a scenario where an existing ARFF truck is projected to be transferred from a regular foam system to a CAF system. Existing components will be removed and replaced with the three essential components necessary for a CAF system:
Air compressor
Water-motor-driven piston pump proportioner
CAF mixing chamber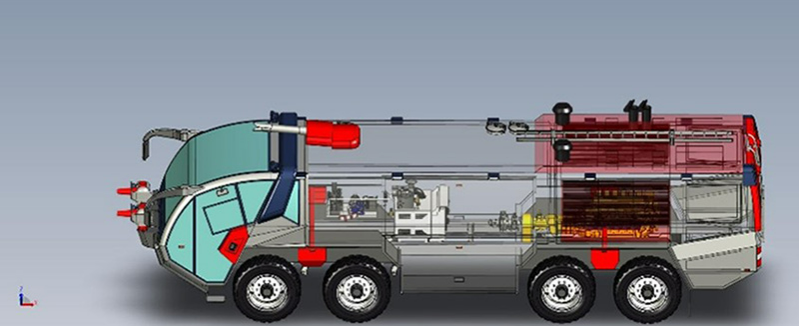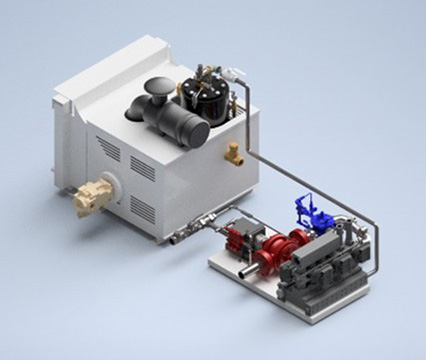 Due to the versatility of the components the placement is very flexible and can easily be adapted to different setup scenarios in a retrofit of existing ARFF trucks or a new design.
The use of CAF in ARFF trucks, especially when used in connection with a water-moto-rdriven piston pump proportioner, can help in reducing the time necessary to extinguish airplane fires.
about the authors: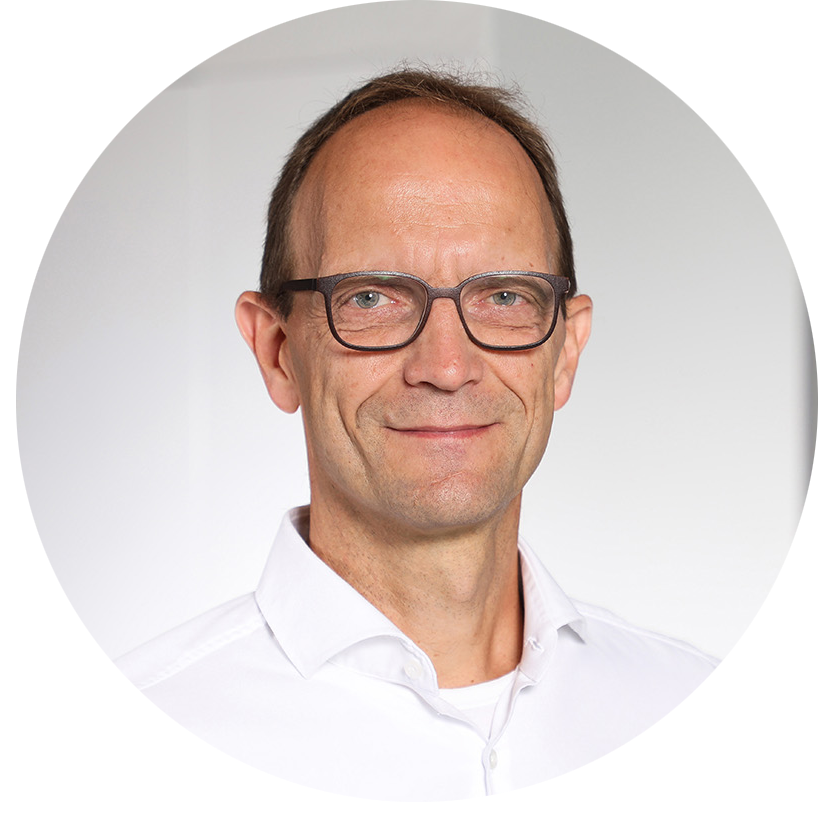 Frank Preiss is Managing Director of FireDos GmbH. FireDos are experts in proportioners and monitors for firefighting, focusing on customer service and their in-house-developed leading technology.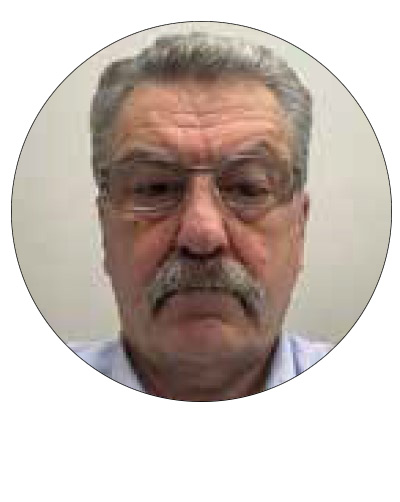 David Munroe is President and Principal at ACAF Systems. He has personally overseen creation, design and manufacturing of special hazard fire suppression systems using compressed air foam, and he has worked extensively on the development of CAFS systems with International Standards Organizations.