If no infrastructure for a stationary extinguishing system exists:
A solution for in-company mobile fire protection: Proportioner and foam agent tank on a trolley
In-company fire protection can be ensured in a wide variety of ways. In most cases, a stationary extinguishing system is required for particularly hazardous areas when the relevant authorities assess the situation. The local fire department is alerted when the extinguishing system is activated, and joins in. If the infrastructure for such a solution is however not available and the hazard potential is not too high, a small mobile extinguishing unit can also be used.
Infrastructure and hazard potential determine the need for a stationary fire extinguishing system. If, for example, there is no stationary fire pump on the site and the hazard potential is not very high, a stationary extinguishing system can be done without. In return, however, the responsible fire department must be appropriately equipped, or the required equipment and resources must be kept available on the site.
Not all fire departments have a proportioner or a pressure proportioning system in their trucks. In addition, due to increased requirements to the foam agent, many proportioners cannot correctly proportion high-viscosity foam agents. Therefore, it is necessary to find other ways and means to ensure fire protection.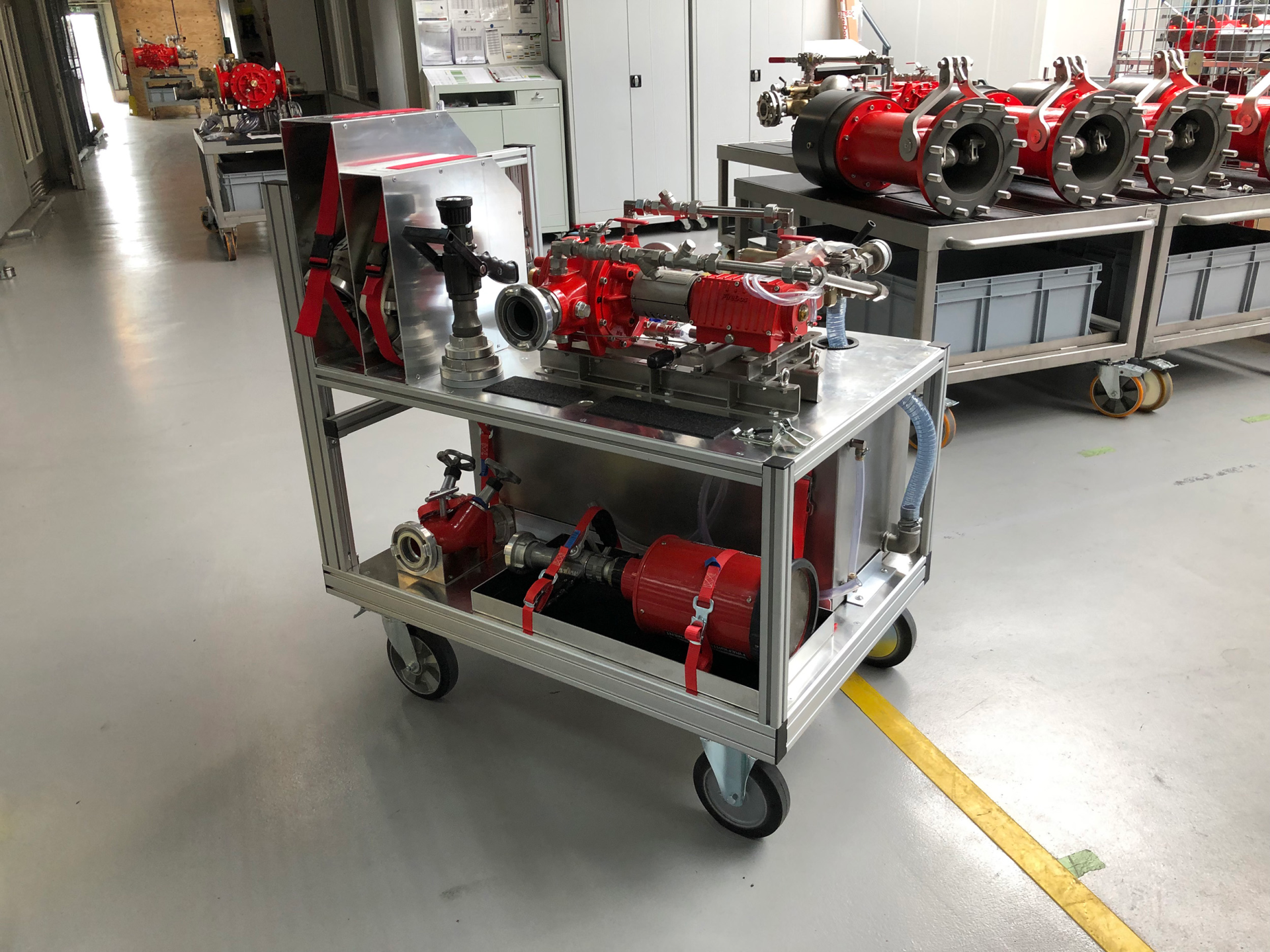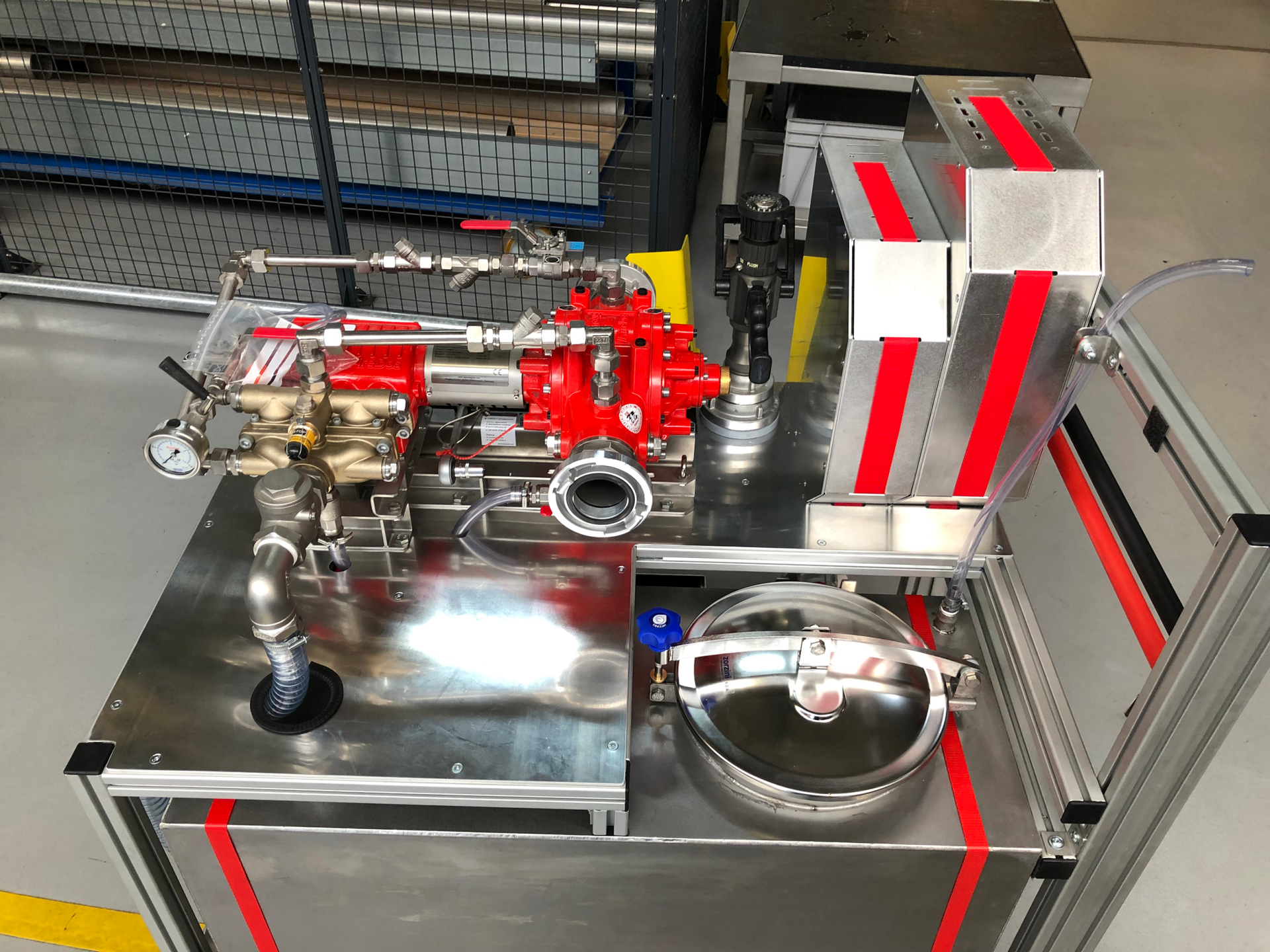 Proportioner and foam agent tank on a trolley
A good alternative or supplement for in-company fire protection is a FireDos foam proportioner mounted on a trolley. In addition to this proportioner, a foam agent tank with the appropriate substance for the firefighting operation can be taken to the site on the trolley, too. This is done either by muscle power or by a forklift truck.
Mobile solution allows flexible and fast fire extinguishment
Depending on the accessibility, the complete equipment for firefighting can be transported to the scene of the fire with the use of the trolley. Any spot on the plant premises can theoretically be reached with this solution. The trolley can be brought into position by the fire brigade. Alternatively, company helpers can take over this task and start the firefighting attack before the firefighters arrive, provided the presence of the necessary infrastructure, training and equipment. It clearly doesn't always have to be a "big stationary solution". Depending on local conditions and hazard potential, a small mobile solution may also be sufficient.