Hamm fire brigade relies on the FD1000 proportioning system for its new medium size fire-fighting group vehicles
To expand and renew its vehicle fleet, Hamm fire brigade in North Rhine Westphalia, has taken delivery of three new auxiliary fire-fighting group vehicles from vehicle manufacturer WISS. The HLF20 fire-fighting vehicles are equipped with a comprehensive range of firefighting and rescue equipment as well as a FireDos foam proportioning system installed at the rear.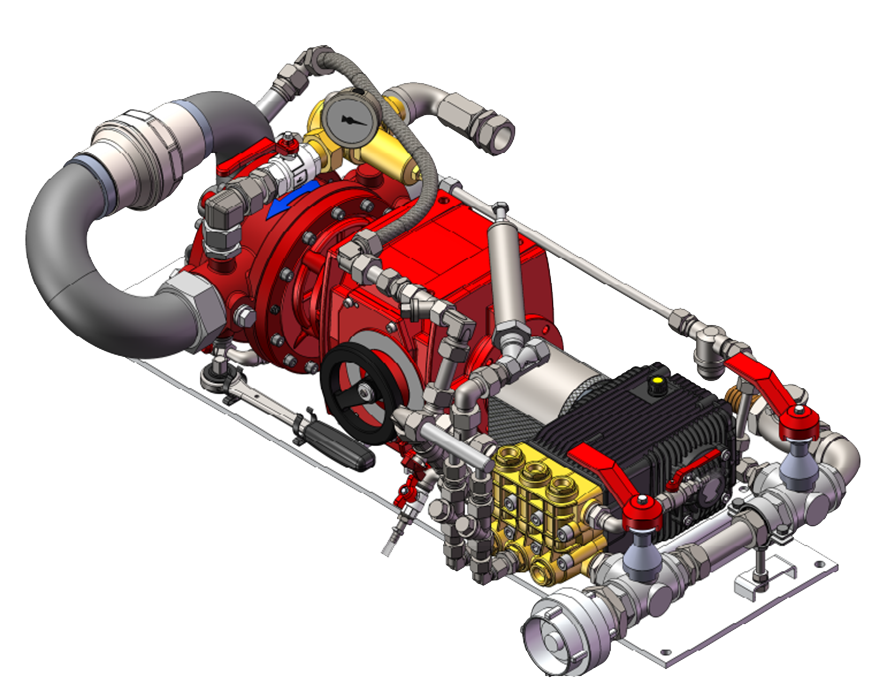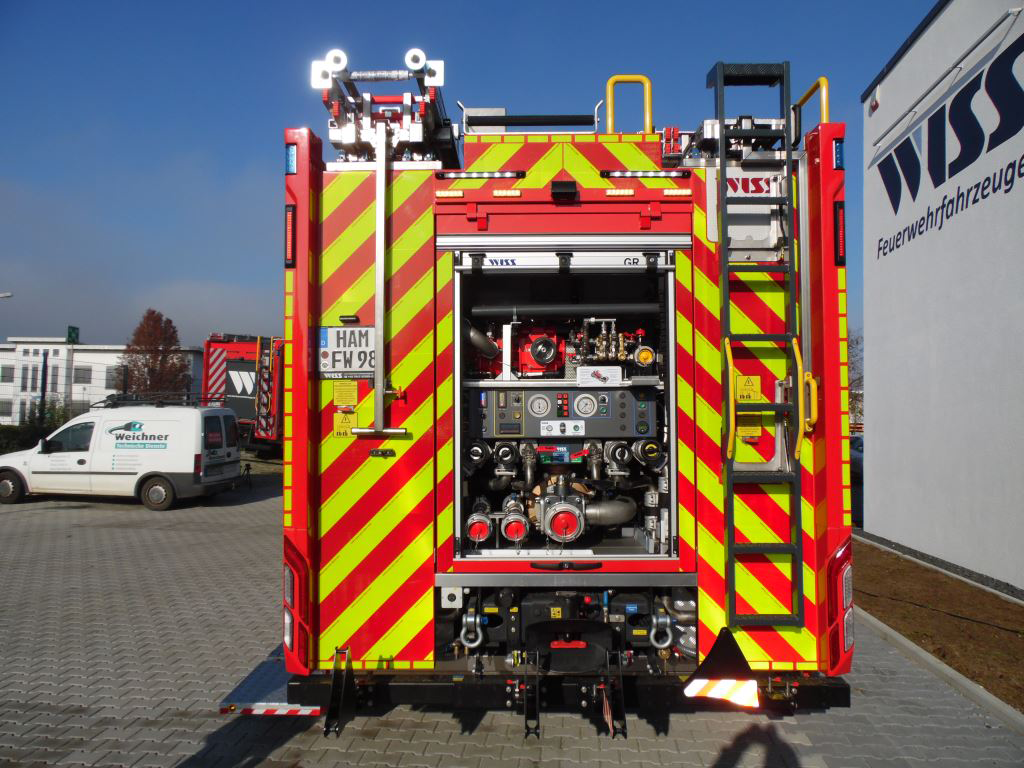 Also suitable for pulse extinguishing: FD1000 proportioning system
The FD1000 proportioning system is characterised by a wide proportioning range from 0.1 to 3%. Continuous and precise proportioning of foam concentrate in the working range 40 to 1000 litres of extinguishing water per minute is guaranteed, even when dispensing via several nozzles. Thanks to its purely mechanical design, the FD1000 is also suitable for pulse extinguishing.
Another advantage: foam concentrate is never overdosed. Extinguishing success is significantly faster as accurate foam proportioning rates are critical to successful firefighting. Furthermore, damage caused by extinguishing water is minimised as the fire attack is faster.
A safe installation: Accidental foam release is ruled out
The extinguishing installation was carried out by WISS using a by-pass and pneumatic ball valve. Accidental foam release is ruled out.