FireDos proportioners: Thoroughly tested at our unique in-house test bench
Before delivery, every FireDos proportioner is tested extensively at our in-house test bench. We conduct a test of the proportioning rate over the entire range of a proportioning system and static test in accordance with ISO 9001. The results are recorded in a test report. This ensures our customers, the performance of our products is exactly as stated on the datasheets.
The FireDos test bench is designed to handle a maximum volumetric flow rate of 32000 l/min at 10 bar.
The lowest flow rate is 20 l/min.
Proportioners can be configured for flow in either horizontal or vertical direction.
The flow rate measurement accuracy is ± 0.5% of the relevant volumetric flow rate.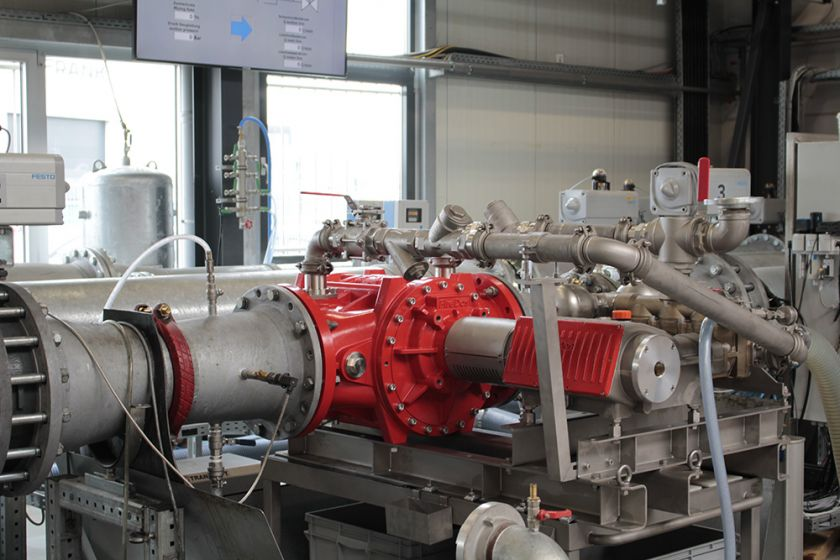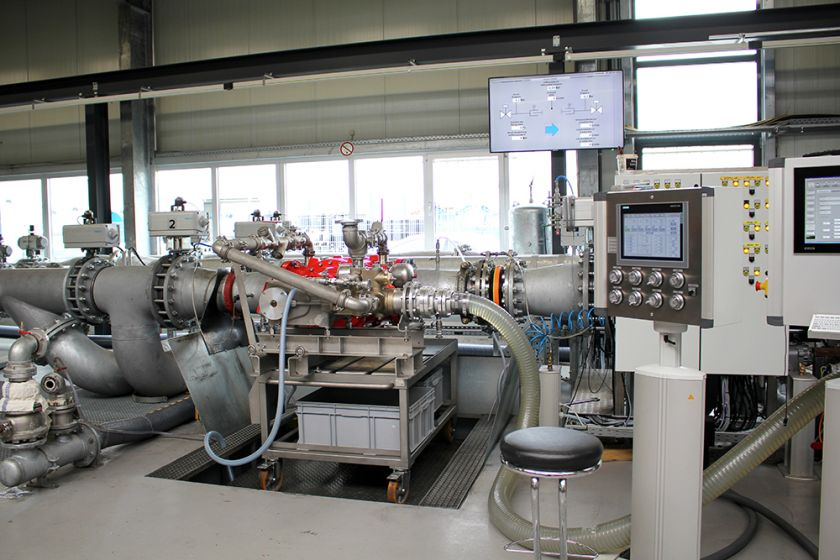 During dynamic testing, numerous measurement data is collected and compared with the information given on the datasheet. We measure the start-up flow rate, confirming the minimum value to achieve a steady proportioning rate in accordance with the datasheet specifications. We also measure the proportioning rate at the medium and maximum water flow rate of every proportioner. Section 2 of the test report shows all actual values: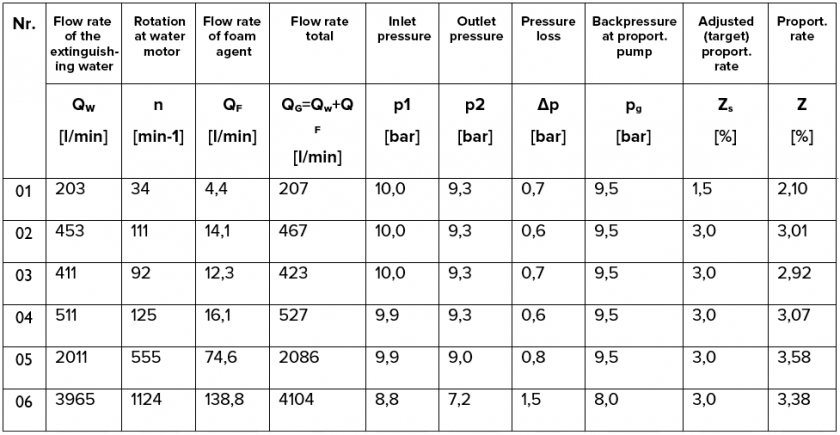 The proportioning rate test is followed by a static pressure test, where we check the proportioner for tightness.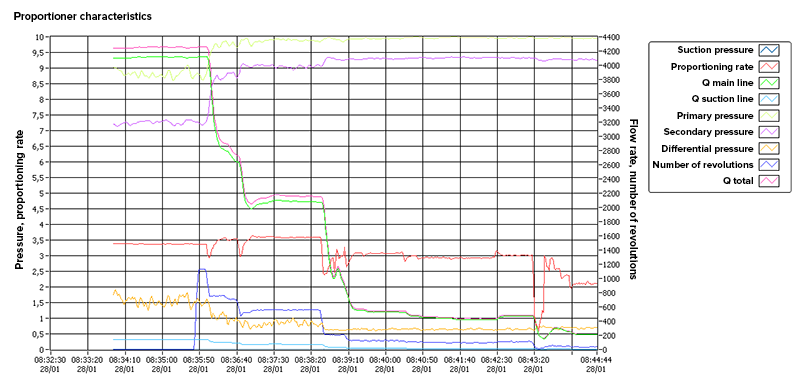 Quality matters. Our test reports prove that our products keep the promises made on the data sheets. FireDos has consistently gained the respect of end users and contractors with its international approvals, such as FM, VdS and certification to ISO 9001 since 2001. This is the quality promise we give, as customer satisfaction is of utmost importance to us worldwide.