FireDos proportioner installed on a turbine fire vehicle for the fire brigade at Zurndorf, Austria
To effectively extinguish transformer fires in the APG electrical substation at Zurndorf, Austria, and to guarantee safe power supply, the nationwide electricity grid operator Austrian Power Grid purchased an AirCore turbine fire vehicle of the type TAF35 by Magirus Lohr. A FireDos foam proportioner completes this fire vehicle.
The fire vehicle is operated by the fire brigade of Zurndorf in the Burgenland region. In addition, it is approved for use in other major damage scenarios. The FireDos proportioner FD2500 is mounted on a container with 200 l of foam agent and other equipment. Therefore, flexible positioning on-site by the AirCore vehicle is possible.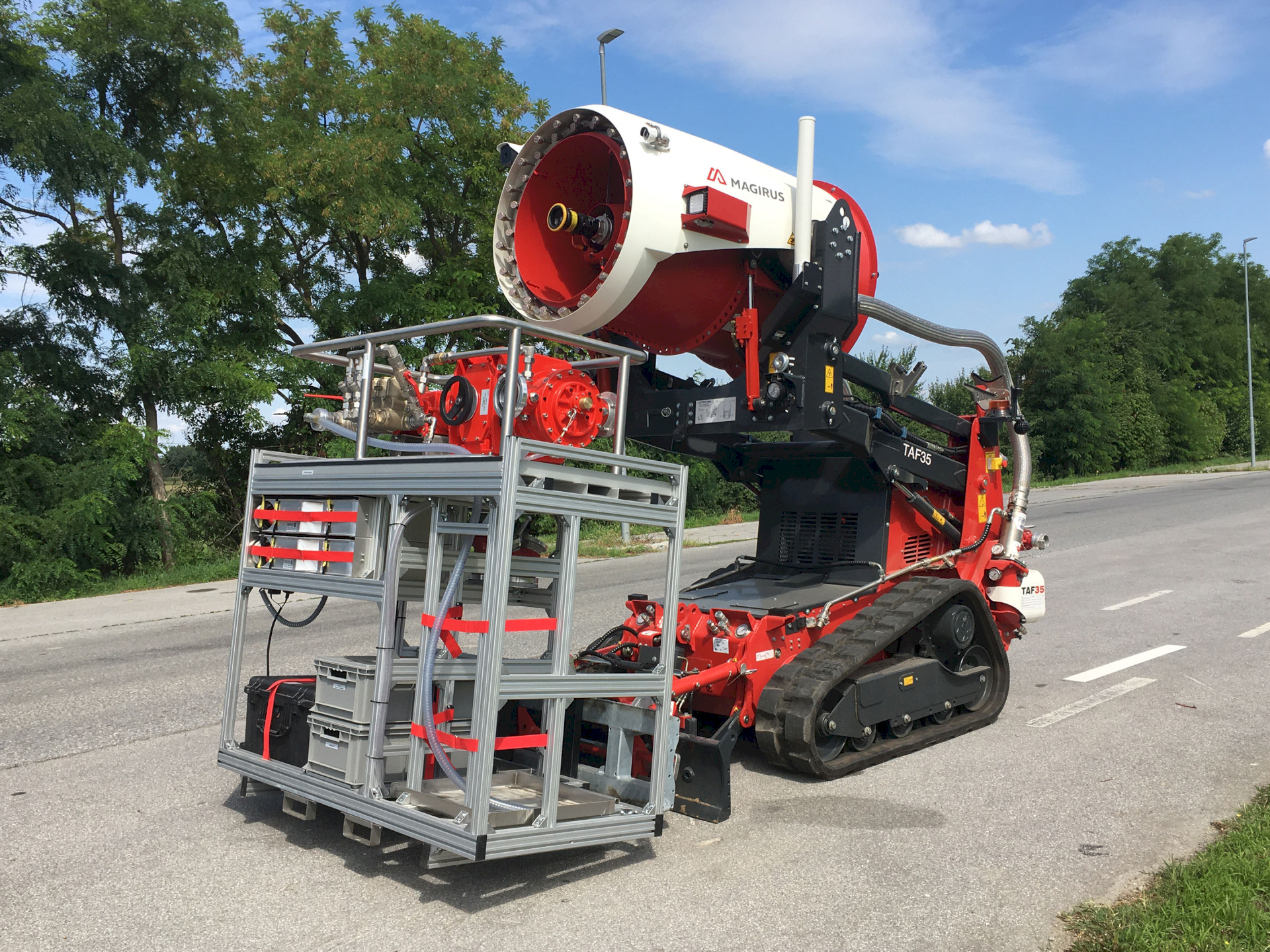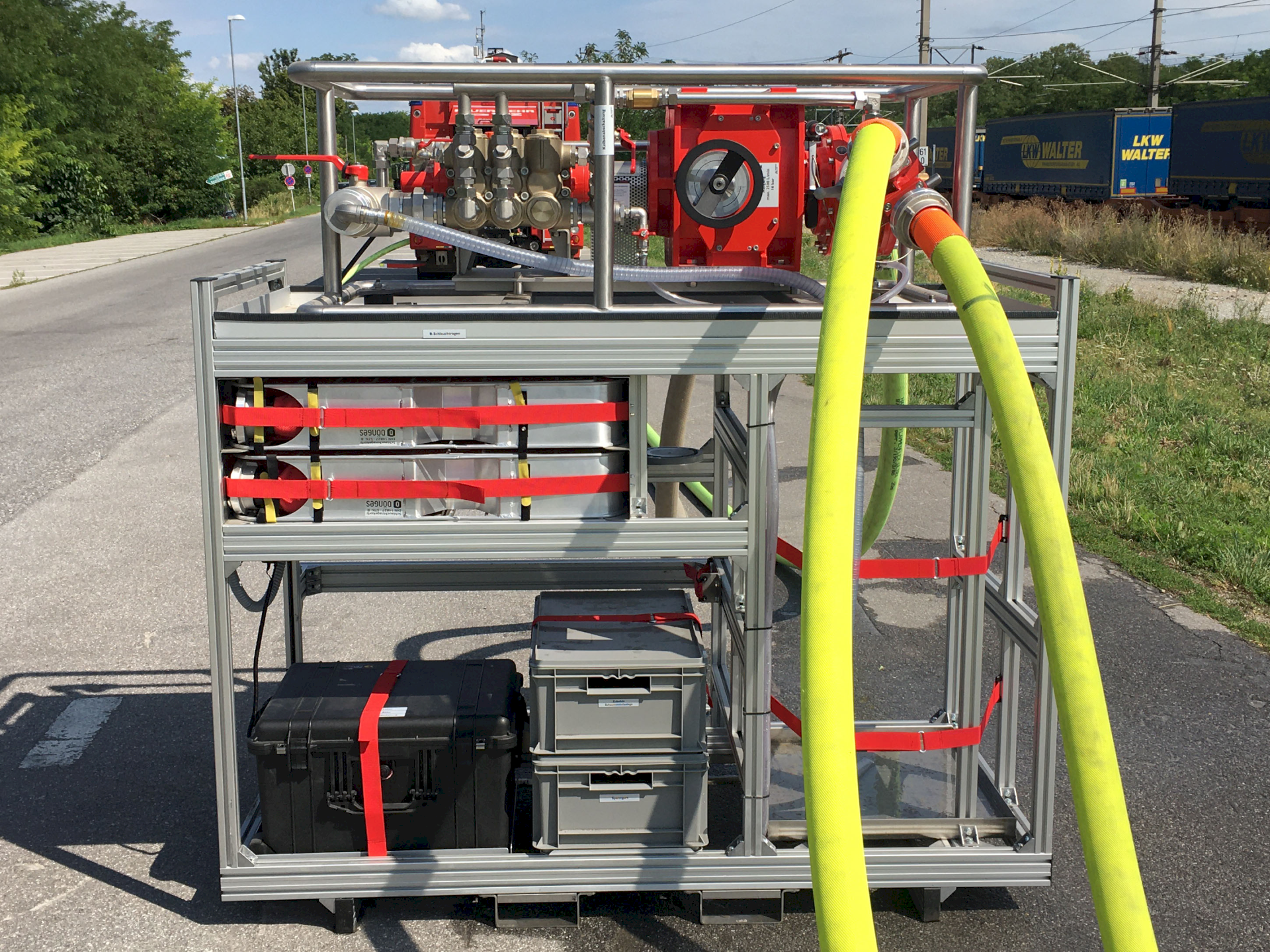 Instant readiness, flexible use
As the FireDos foam proportioner is driven on a purely mechanical basis, the entire extinguishing system is instantly ready for operation once the hose lines have been filled. "Operating the FireDos proportioner works excellently due to its easy handling," says fire chief Sörös. This is another example of the flexible useability of mechanical FireDos proportioners.
Technical details:
FD2500/ (0.2) 0.6-6-APP-M
Max. water flow rate 2 500 l/min
Stepless proportioning range from 0.2 % to 6%